Cloud energy management system BOM.
Why should you adopt BOM?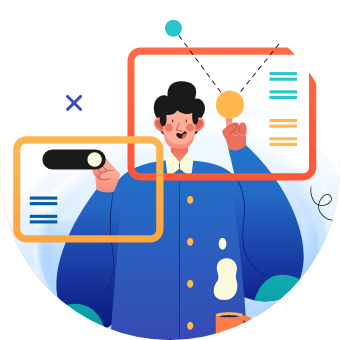 Provide company-oriented insight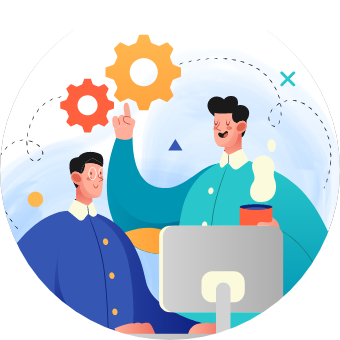 to respond to carbon tax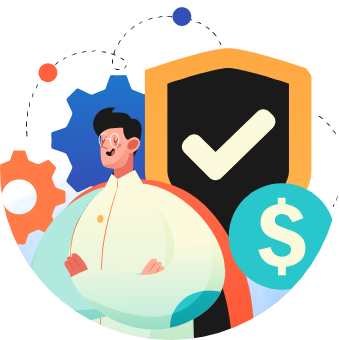 Pay as much you use it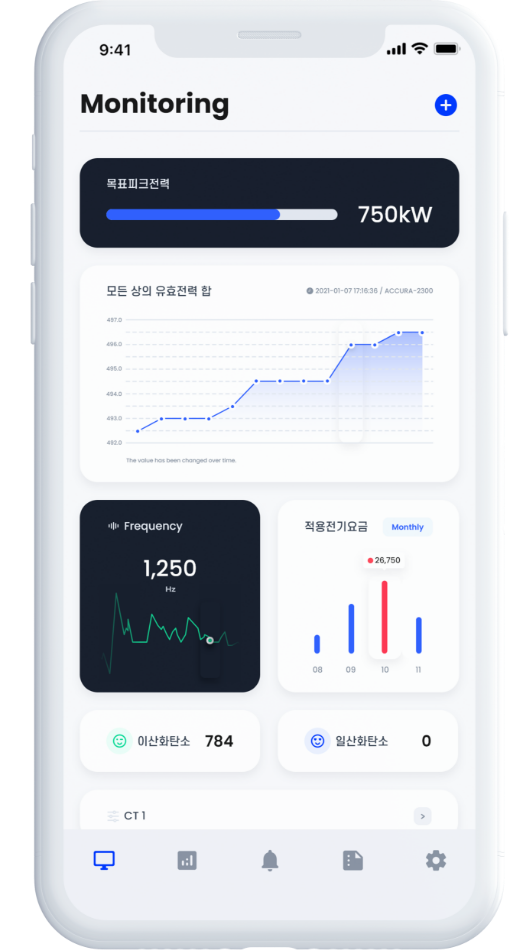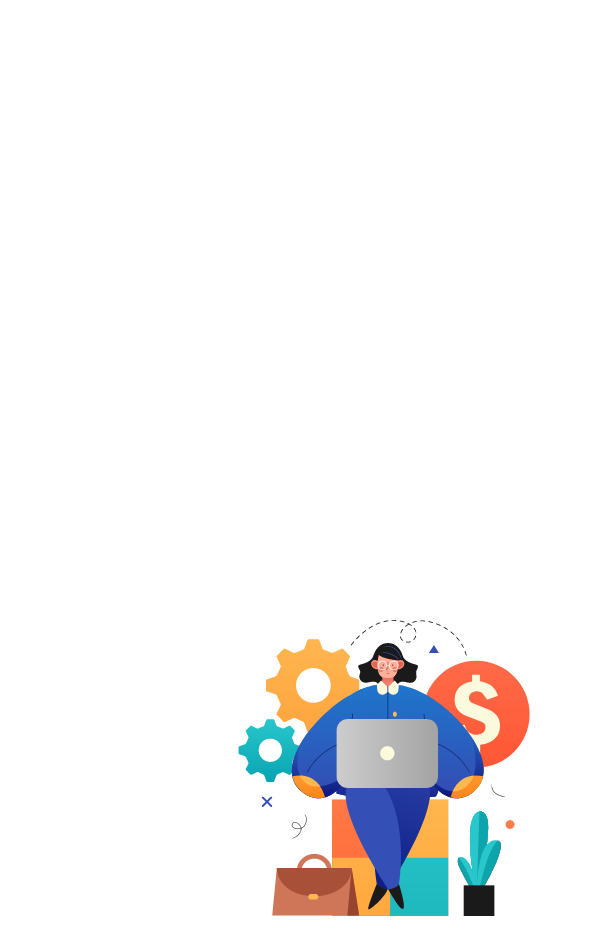 Real-time monitoring
anytime, anywhere
Measuring and managing energy in the field is a recommendation to help business competitiveness for cost reduction. Manage all connected energy sources anytime, anywhere in real-time, regardless of scale or location.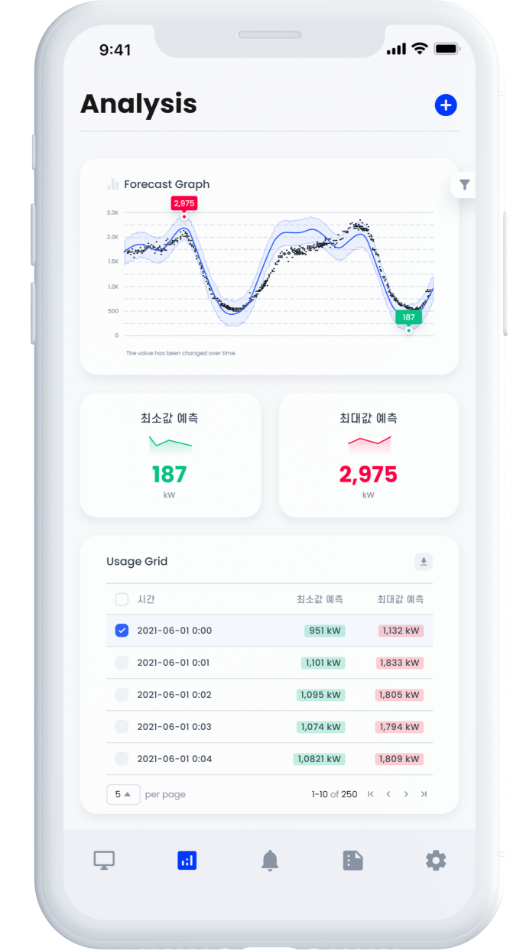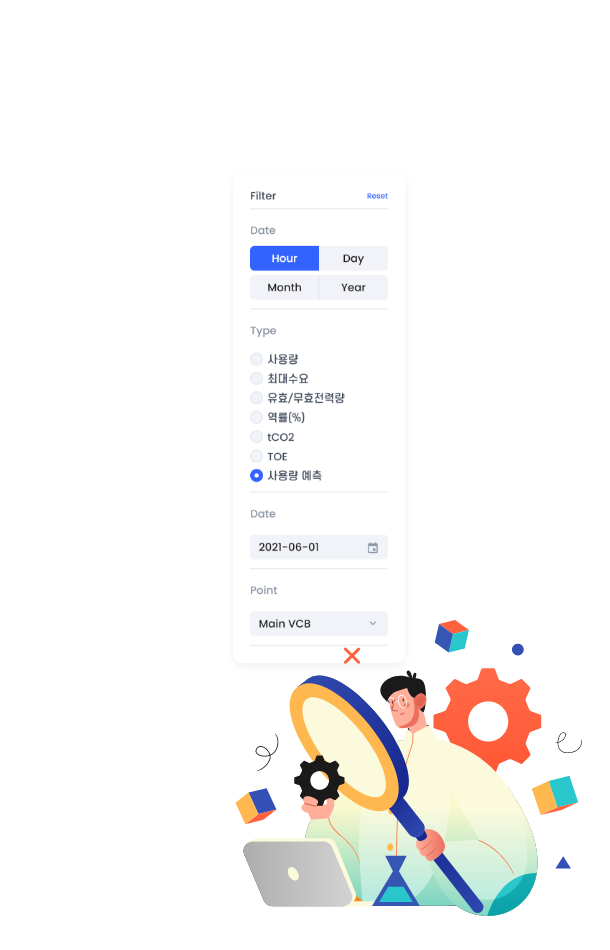 Predict amount of energy usage
with the latest AI and machine learning.
Are you neglecting the collected data or just writing reports with the data? Don't waste time anymore, analyzing and reporting raw measurement value. Compare expected pattern and energy use with the analysis engine adopting the latest AI model and check for abnormality detection through clear energy saving measures guides when the consumption level is abnormal.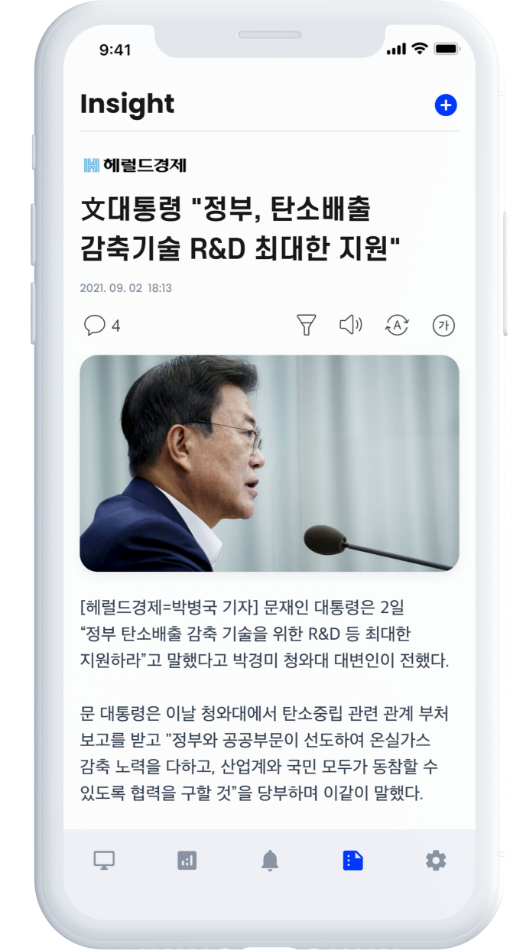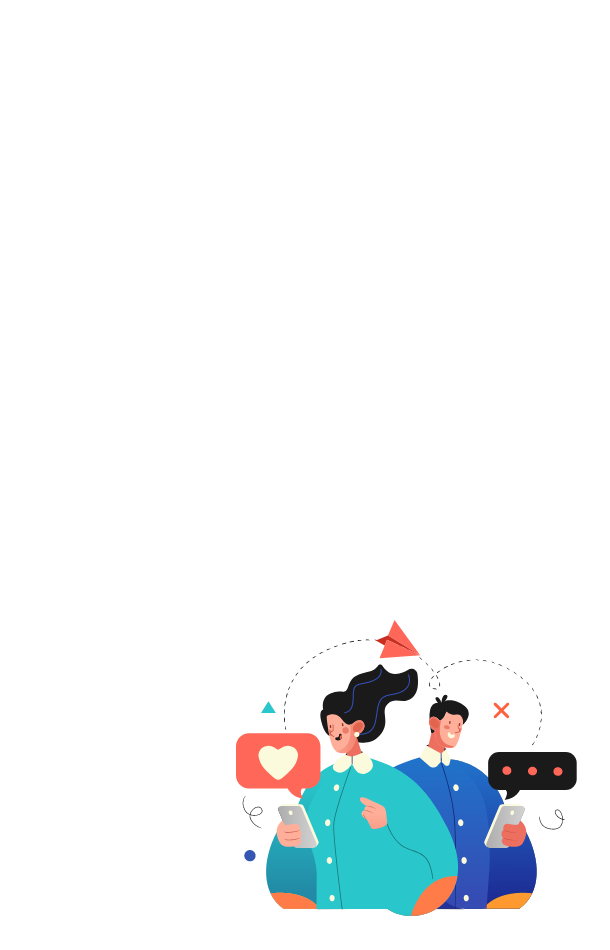 Contribute to reducing carbon emission
by saving energy consumption.
As of now, a global climate crisis, check the amount of carbon emissions calculated accurately based on the energy consumption.All activities for reducing carbon emissions contribute to the realization of national carbon neutrality.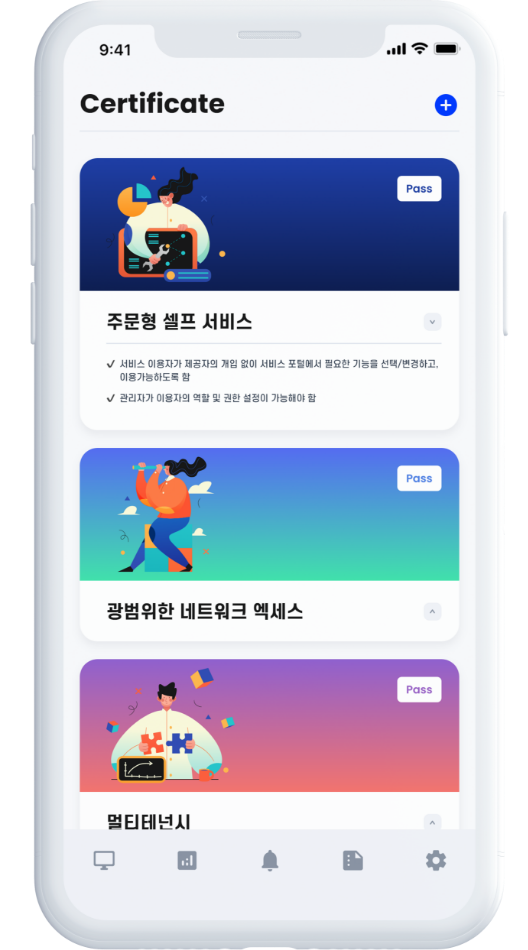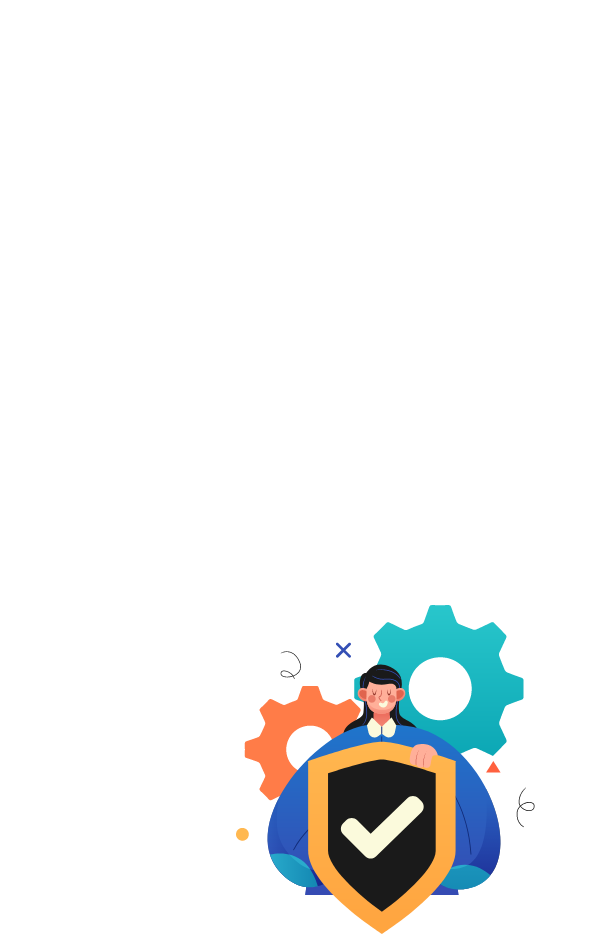 SaaS certification
It is the only cloud energy management system in Korea that satisfies seven items for SaaS certification.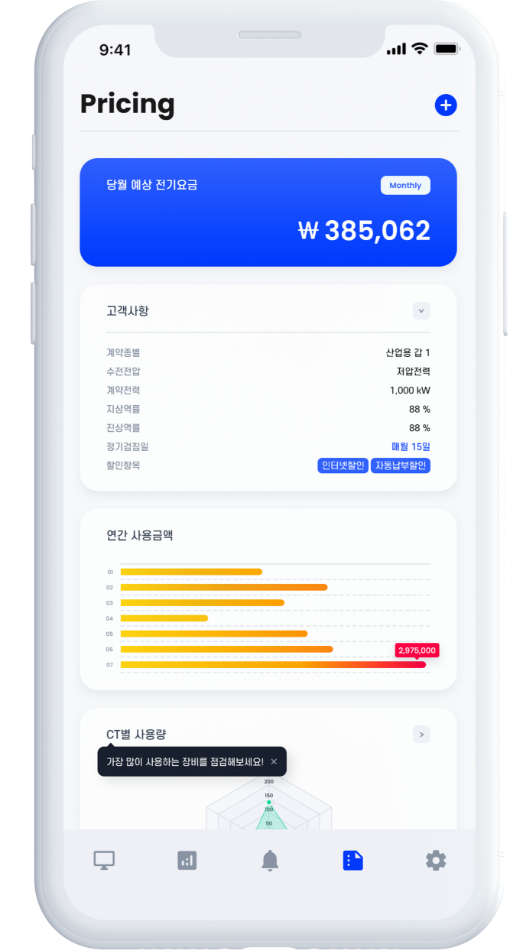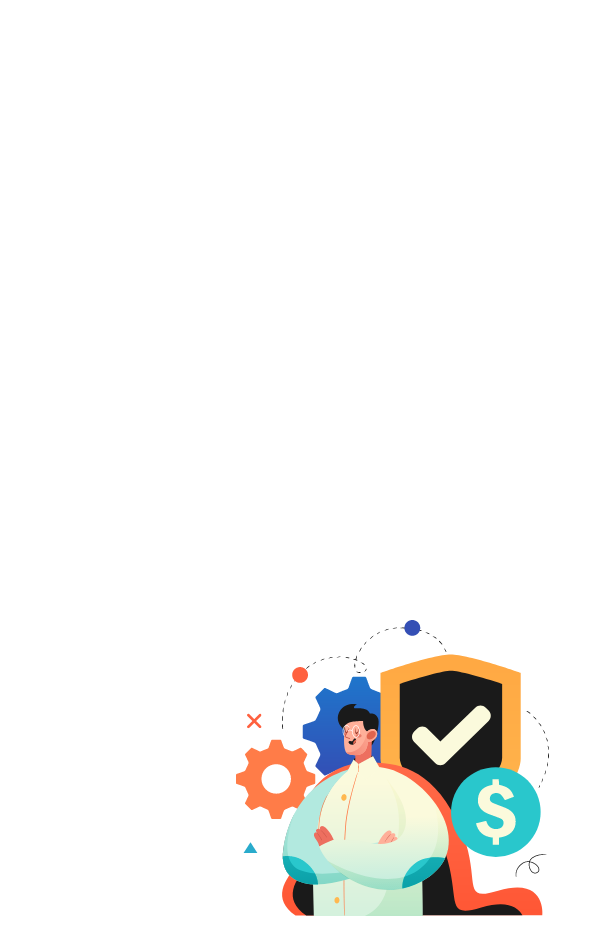 Flexible rate system
with charge per control point
Use the system for 990 won per control point.You can start the energy management with a reasonable price system.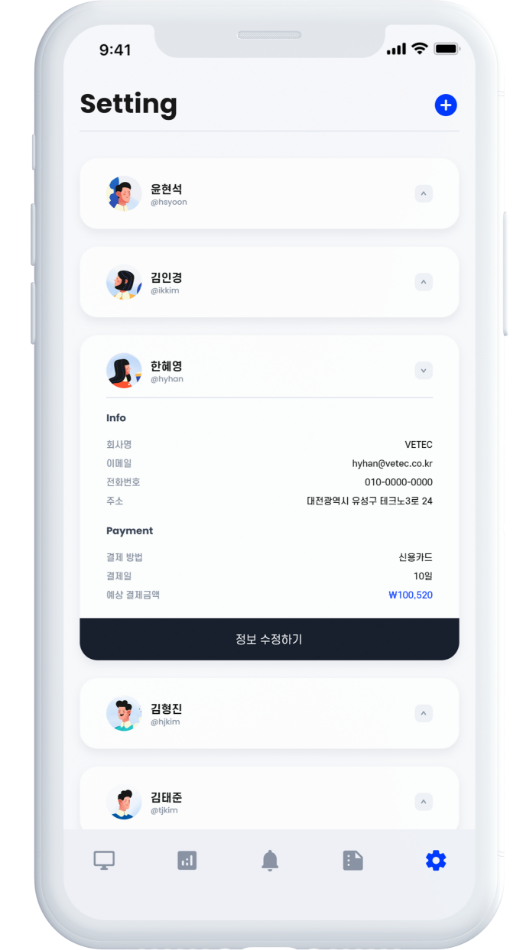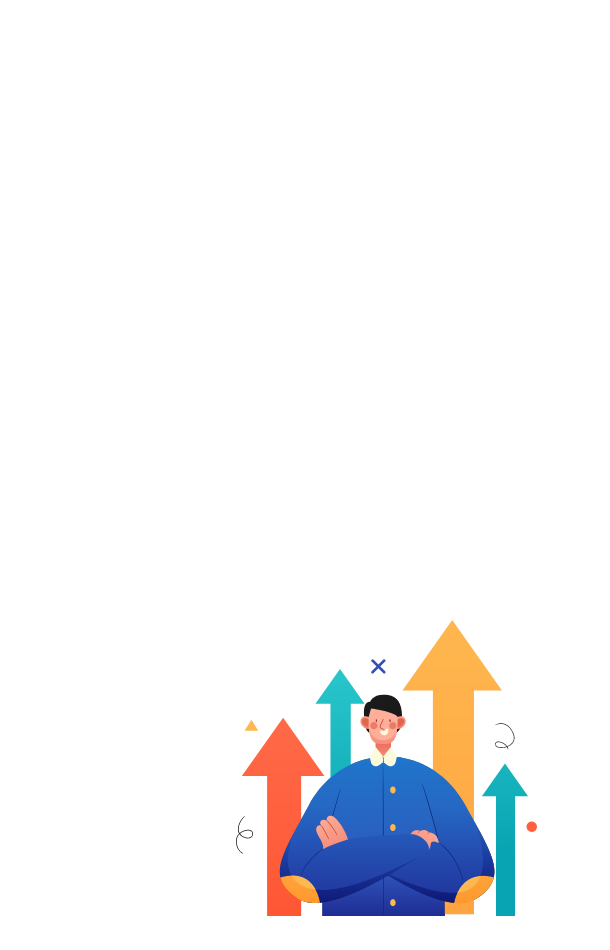 Energy management systematically
with various stakeholders' settings.
Set up a variety of stakeholders, including group, user management, and authorization.Energy saving activities can be maximized by designating and managing personnel in charge of each energy source.
You can understand energy consumption patterns better.
Collect real-time data of various energy consumption facilities and locations. Define KPIs according to major events by using the collected energy data.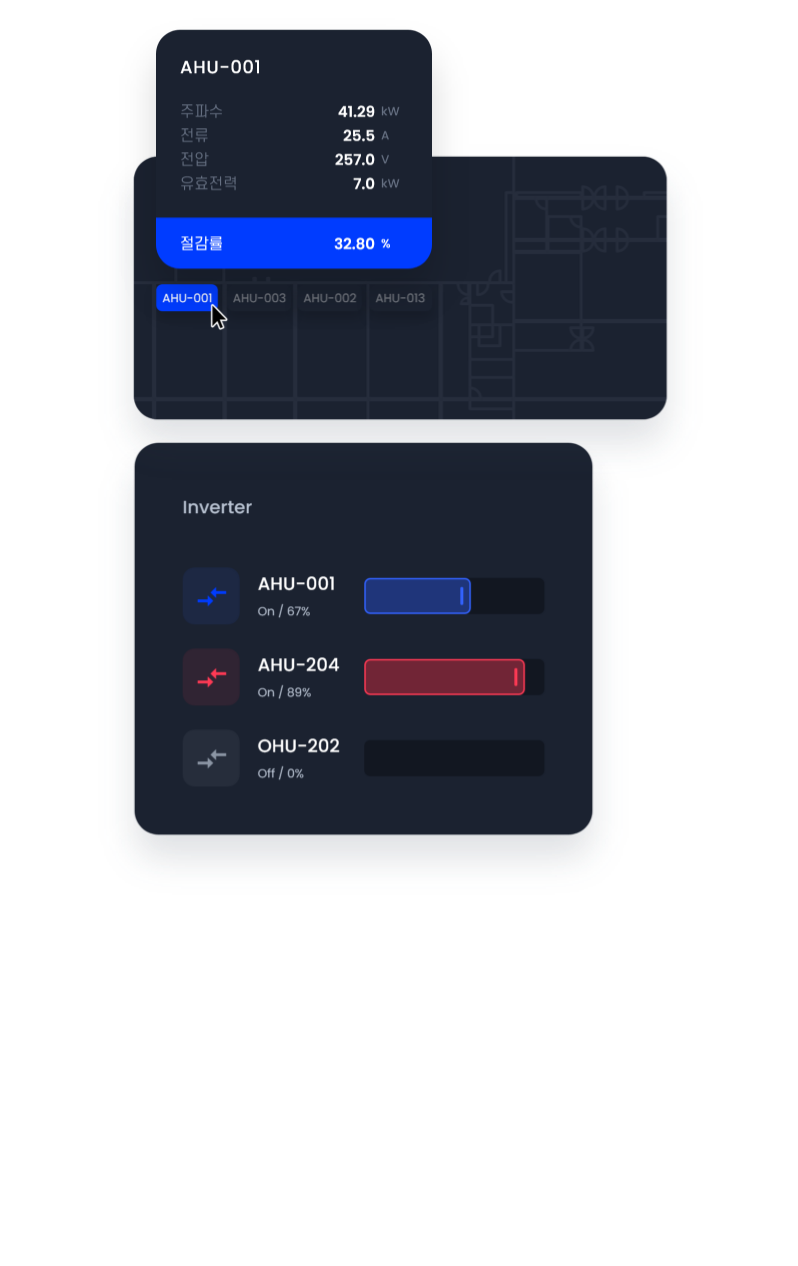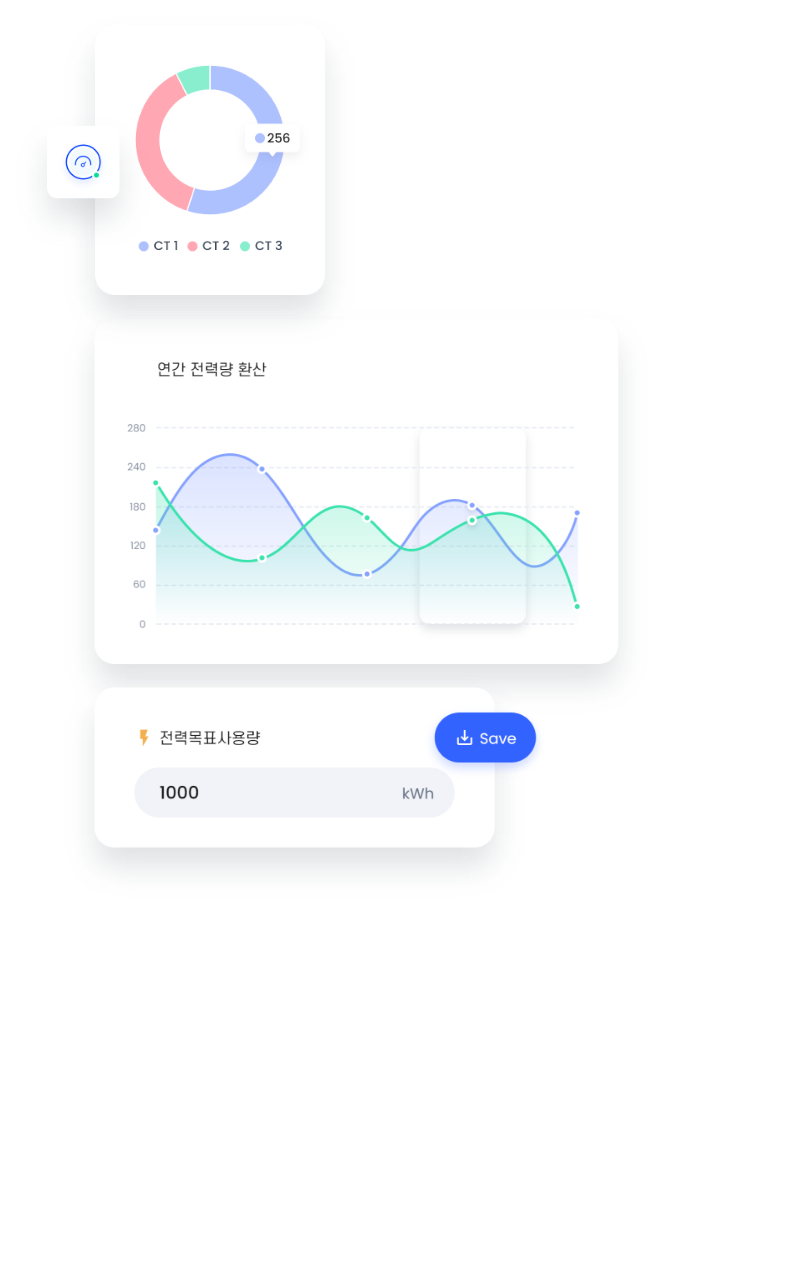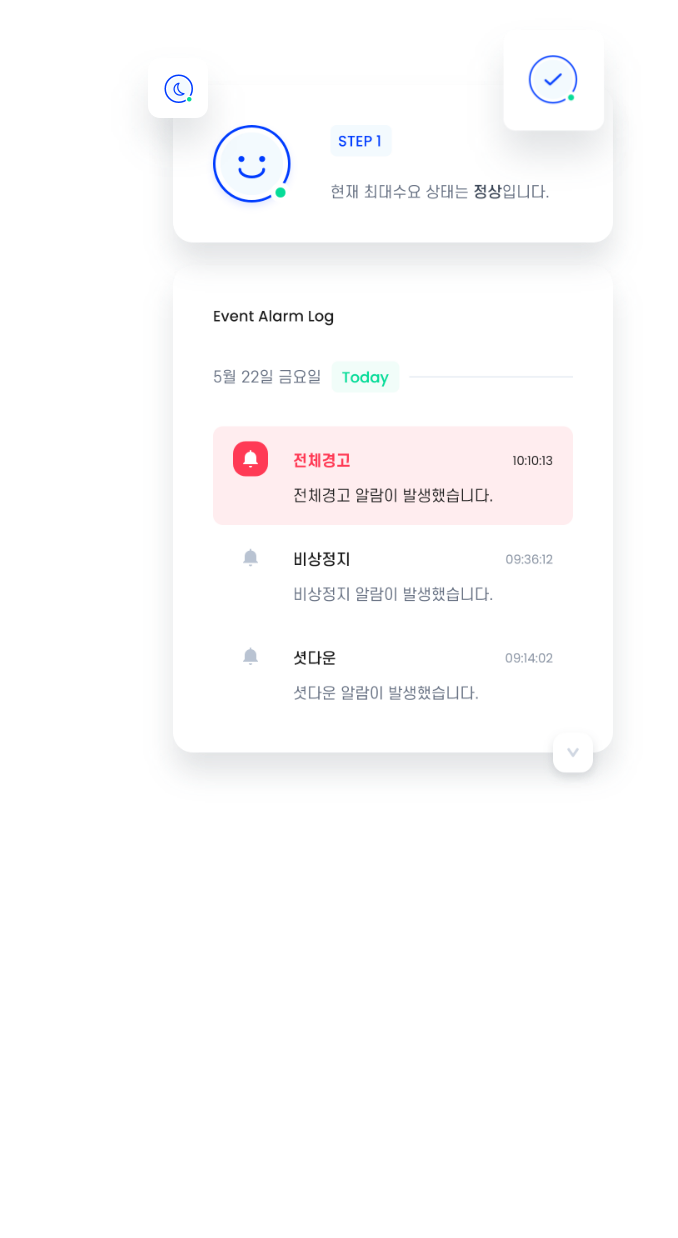 Check the real-time energy trend
You will find out the energy overconsumption and poor efficiency part by collecting important metrics such as utilities, buildings, and sensors and monitoring them in real time. This is a sign that there is possibility for improvement.
Customer support team and two-way communication channel
Ask questions quickly and deal with problems in early stages through real-time communication with customer support teams and energy experts.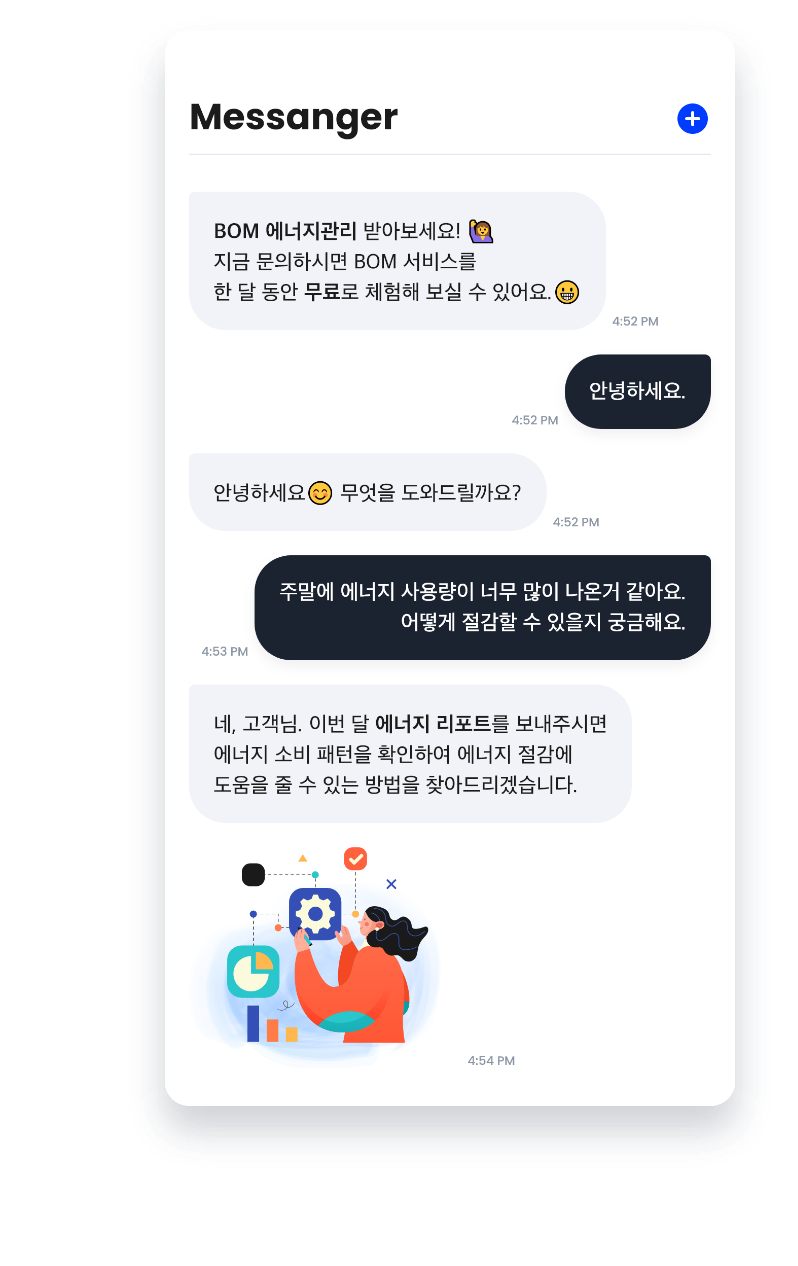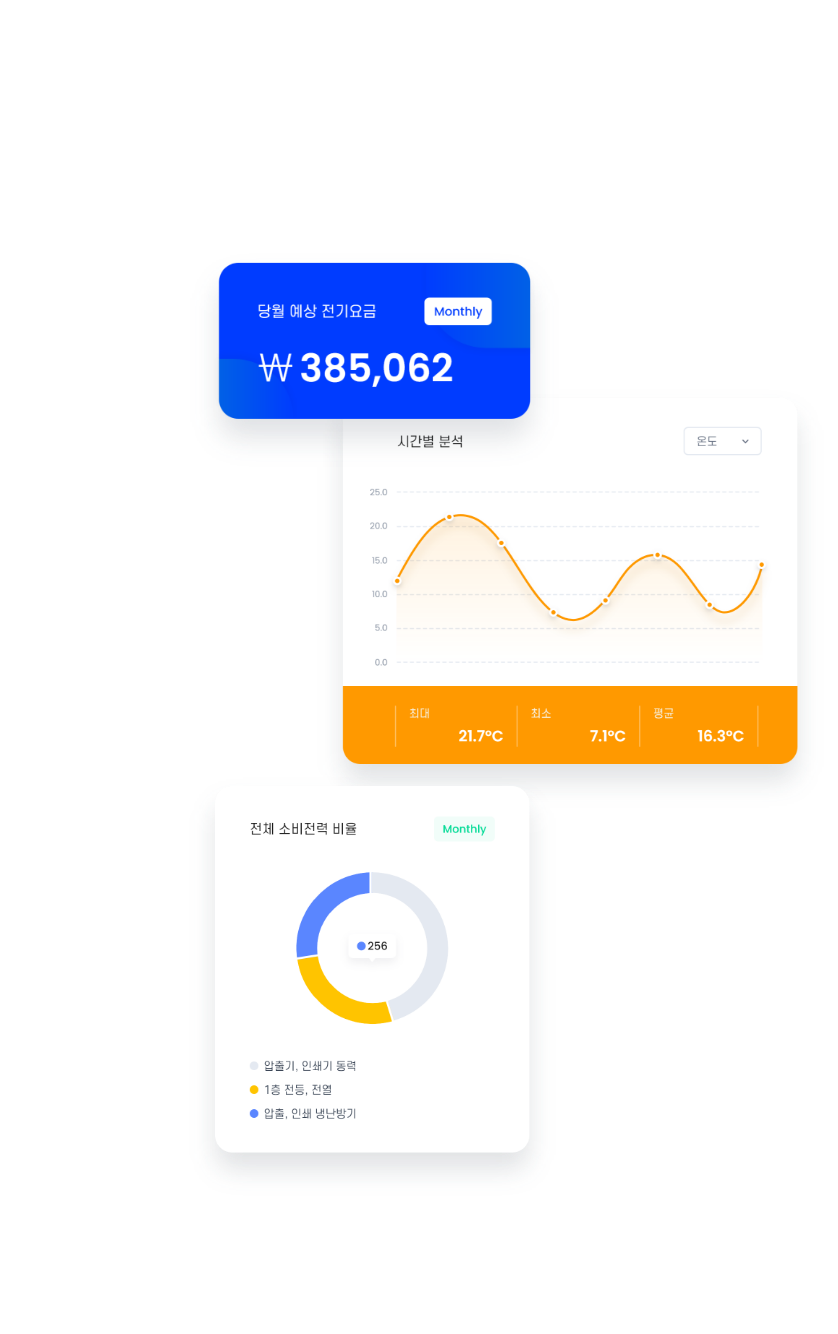 990 won per control point
A flexible and reasonable rate system set up with corporate needs and budgets.
Get started for free.
Start the measurement + BOM energy monitoring solution for free for a month. You can apply for or withdraw from the trail at any time.
Get started for free.